At TMT Auto, We Understand!
When it comes to obtaining
car financing for a car loan in Langley and Vancouver
's lower mainland area, we understand. We understand that you want and deserve the best rate possible. And we understand that many people need different types of credit. If you have been thinking about buying a car for the first time or upgrading, it's no problem, whatever your current credit status. We are here to help you buy a car you deserve.
Experienced in Helping You Get Car Credit
For over 13 years we have been working with families and people - getting them into a vehicle that works for them.  We can work with you too. Take a minute or two to fill out and submit our simple, secure
credit application form
. We will get back to you quickly with an answer for you - often the same day.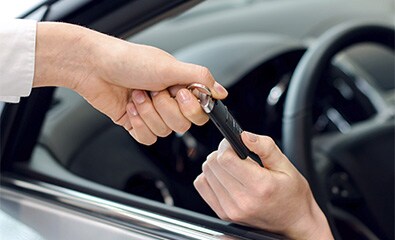 Three Easy Steps to Get Financing:
Apply for credit pre-approval

We help you complete your application

Choose a vehicle
It's as simple as
that!
Second Chance Credit, Subprime Loans
At TMT Auto, we understand that life presents challenges to good people, which may cause their credit ratings to suffer. Don't let this stop you from obtaining the car or truck you need! We specialize in providing advantageous services for second chance credit in Langley and Vancouver's metro area. The approval process is easy, quick and stress-free. So even if you are just graduated or self-employed, or have suffered through divorce, bankruptcy or other situation that has affected your credit situation, we can help you get a car loan and restore your credit in the process.
Our mission and our focus is to work for you and your interests, at no charge. We listen to what you have to say, so we get what your situation is, what your needs and concerns are, and what will satisfy you. At TMT Auto, we understand.
Apply for financing
TODAY!